There are two types of storage facilities: short-term warehousing and long-term warehousing. Which one will serve you best?
You must consider how much space you need and how long you will need that space. Trying to predict how long you'll need the room can sometimes be challenging as the future tends to be unpredictable. However, there are factors you can consider to help you get a broad idea. There are also flexible solutions, such as month-to-month options for those who can only commit to a short lease.
Let's compare the two types of storage, short-term and long-term, and learn more about the things you should know before leasing or renting warehouse storage so you can decide which is ideal for you!
What is a Short-Term Rental Warehouse?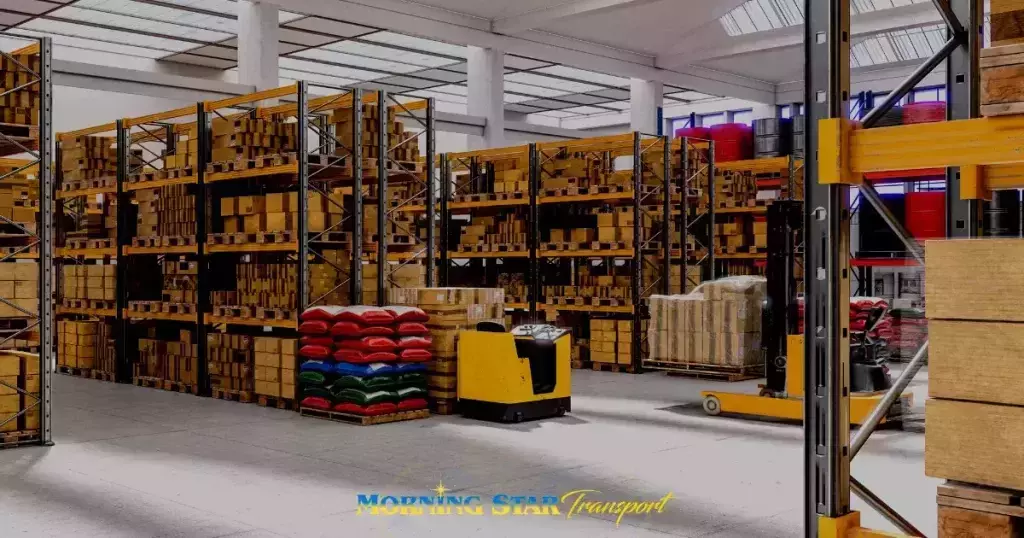 Short-term storage units are the way to go if you need to keep items in storage for three months or less. With this option, generally, you can select month-to-month. Short-term storage provides a quick and adaptable solution and is typically cost-effective. Find a location easily accessible with reliable security to ensure your items stay safe until you retrieve them.
One of the advantages of short-term storage is less weatherproofing to your belongings, but there is no reason to ignore the impact of temperature. When storing during the winter or wet season, you should look for a climate-controlled unit to protect your items from extreme temperatures. If you're doing short-term storage during the warm season, you can drop off your items until they're ready to move again without fussing with covers or tarps.
In the case of keeping electronics in a short-term unit, you should pack your devices as securely as possible before putting them away. Ensure they are stored safely so they cannot get wet or damaged while you're away from your items.
Devices, motherboards, and other electrical systems are vulnerable to harm from prolonged exposure to high temperatures, even after just one month of storage. So wrap your electronics in bubble wrap and soft cloths, or if you still have the box, place them back in it, and keep them insulated during storage.
Uses of Short-Term Storage
Short-term warehousing rentals have various applications. You can use it for anything from stowing away seasonal decorations to holding your stock items until your new shop or business is ready to house them.
If you need some temporary extra room, consider renting a short-term storage unit to help free up space. Short-term temporary storage can provide the extra room you need when you need it and won't break the bank. Using temporary storage is an excellent option for anyone needing extra space to hold items until you can move, sell, or refurbish them.
Short-Term storage is an excellent option for:
Holding stock that you're planning to sell or move into a shop
Students who live in small dorms and need extra space for their belongings
Homestay hosts create space for transient visitors
Individuals renovating their homes need a place to store items until the renovation is complete
Temporary storage for your belongings while you're between homes
Space to hold materials while working on a big project
What is a Long-Term Rental Warehouse?
Storing anything for longer than three months can be considered long-term storage. Some typical long-term lease lengths can be six months or yearly. Some places also offer long-term month-to-month storage options.
Long-term storage facilities are ideal for securing your belongings until you need them again. If you've got too much clutter around your house, this is a terrific way to store items you are not using on a daily basis.
If you have sentimental items you don't use but can't part with; the best option is to put them in long-term storage. Prepare these items, so they don't become damaged while being stored. Remember that things like these will likely spend several changing seasons in storage, so be sure to implement weather damage control precautions.
Another common scenario that necessitates long-term storage is a home remodel. Home renovations can disrupt daily life, and constantly shifting items around doesn't help. Having a space where you can store and protect your belongings in the meantime can be extremely helpful.
There is a storage unit out there that will work for you, thanks to the wide variety of sizes and styles available. Depending on your needs, you can choose from outdoor, indoor, and temperature-controlled spaces. You can select an option that will provide the highest level of safety for your belongings from among the many selections available.
Another fantastic option for long-term storage is to rent long-term warehouse storage if you need a constant secure place to hold your stock for your business. The beautiful thing about storage spaces is that they are typically climate controlled, protecting your belongings from the weather. In addition, they are secure, so you don't have to worry about the safety of your belongings.
Uses of Long-Term Storage
Long-term storage units are ideal for stowing away a wide array of products for an extended time. The best way to maintain order and security for non-daily-use items is to place them in a storage facility. Moving into a smaller place may necessitate putting some of your appliances into storage. A storage facility is an ideal place to keep devices out of the way and out of harm's way.
A long-term storage unit is a perfect place to keep the equipment companies don't use often but don't want to get rid of. By storing them in this manner, they can protect them from harm and ensure they are out of the way until they are needed again.
Long-Term storage is an excellent option for:
Those who require a reliable place to keep and access their tools and supplies
People who want to store sentimental items long-term
Companies who want a safe and easily accessible warehouse to store their stock and tools for an extended period
Organizations that frequently require temporary or permanent offsite storage or a staging location or landing spot for goods and commodities
Storing seasonal decorations or items that only get used for a few months every year
Holding parts and equipment for future projects until you can get to them
Storing items during a renovation
Extra space for furniture you're not utilizing
Secure area to store filing cabinets for excess paperwork you must keep
Warehouse Storage Difference: Long-Term vs. Short-Term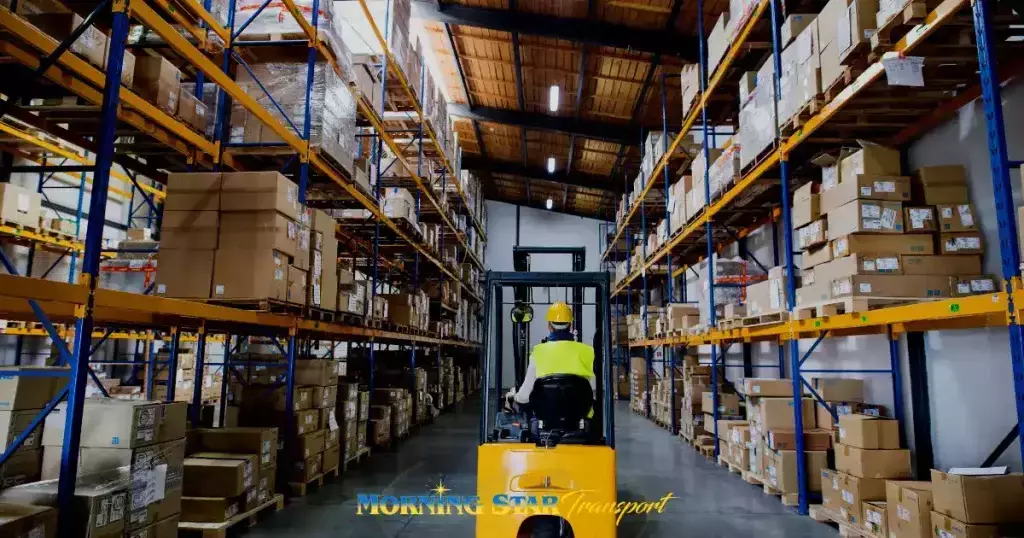 Almost everything we own necessitates some storage solution. But what separates long-term from short-term storage, and how can you choose the correct option for your needs?
Short-term storage is ideal for items you'll only need to retain for a short time. Storing time could be several weeks, or it could be a matter of days.
Long-term storage is generally more expensive; however, you can rest assured that your items are safe and undisturbed for months or years.
Most storage facilities implement several security precautions such as cameras, locks, entry codes, gates, and frequent security guards patrolling the area to ensure your items are safe from theft. Be sure to inquire about the level of security provided before deciding on a storage location.
Morning Star LLC: What do we Offer?
Morning Star LLC offers short-term and long-term warehouse solutions as well as warehousing space. We also offer climate-controlled storage for an additional upcharge. Our business prides itself on providing top-notch security at all our locations, so you can rest assured that your investments and valuables are safe and secure from harm's way. Morning Star LLC has conveniently located facilities serving the greater Seattle area in Washington.
To check availability or tour our facilities, contact us directly. Our helpful team will gladly assist you in making the best selections for all your storage needs.