Morning Star Transport
Logistics, Warehousing, & Trucking Service Company – Seattle, WA
Asset & quality-centric company serving Seattle & Tacoma ports & rails. Offering Transloading, Drayage, Warehousing, & Yard Storage services.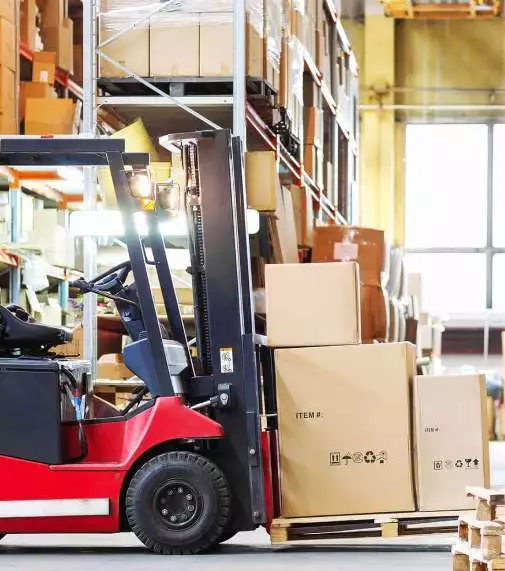 9.612
Million Delivered Goods
Who We Are
Morning Star Transport is a mid-sized American company servicing one of the world's busiest seaports, Tacoma and Seattle. Our company strongly emphasizes both its assets and the quality of its services.
Headquartered in the Tukwila area of Seattle, WA, Morning Star Transport is an innovative, asset-based transportation and transload provider with expertise in distributing imports within the US ports/rails.
Morning Star Transport offers a wide range of custom distribution, warehouse services, yard storage, trucking, and drayage solutions to simplify delivery to the most complex supply chain for your company or eCommerce business.
We are dedicated to staying at the forefront of this dynamic sector by continually updating its infrastructure to meet customer needs. Our employees & owner have extensive experience in the logistics industry, labeling, and truck dispatching. We are committed to treating your goods and order fulfillment with the care and attention they deserve.
"Whatever you do, do your work heartily, as for the Lord and not for people, knowing that it is from the Lord that you will receive the reward of inheritance. It is the Lord Christ whom you serve."
Join Our Fast-Growing Team!
Are you a Truck Driver that has exceptional experience and wants to join a fast paced transportation team?
Trusted by 1000+ happy customers since 2017.
Serving an impressive list of long-term clients with experience and expertise in multiple industries.
Employees are so kind and eager to assist. Service was impeccable..such an easy transaction! They are quick, professional, energetic, efficient, and most importantly (to me),great personality, that makes the whole experience so much more pleasant! The warehouse is huge, lots of space for parking and storage, prime location, and brand new equipment. Overall, everything was top notch and I would definately recommend to all my friends and family in need of these services!

Veranika Kaprian
The best company for transloading. They will do everything exactly how you want it and are very professional with constant updates on everything regarding your freight.

The Warner
Top Quality Location, Team & Service! Tons of turn around space & parking spots if waiting. The whole Morning Star team is quick to jump in & help take care of drivers & they really show an effort to load you safely & quickly. Everyone looks to be very experienced & fast to find the best solution, should you run into any questions or concerns. Nice new equipment, Great people & Amazing vibes. Definitely one of the best Transloading warehouses in Washington.

John K
They actually transport everything. Their freight is super random & miscellaneous, because they have their drivers go to the Terminals/Ports where the HUGE Ships are, & they pick up customers Containers (From the Port) & they bring them to their warehouse for short term storage. After which, they will have their own truck come in & pickup their stuff.

Vera Kaprian
Easy to work with. Super responsive, consistent and always delivers.

Masha Kaprian