Several factors cause food-grade warehouses to go above and beyond what a regular storage facility can offer. Maintaining food safety as it moves through the supply chain necessitates adhering to many federal, state, and municipal rules and regulations.
"Food-grade" refers to warehouses certified as safe for storing food and have met all applicable government regulations.
What is a Food Grade Warehouse?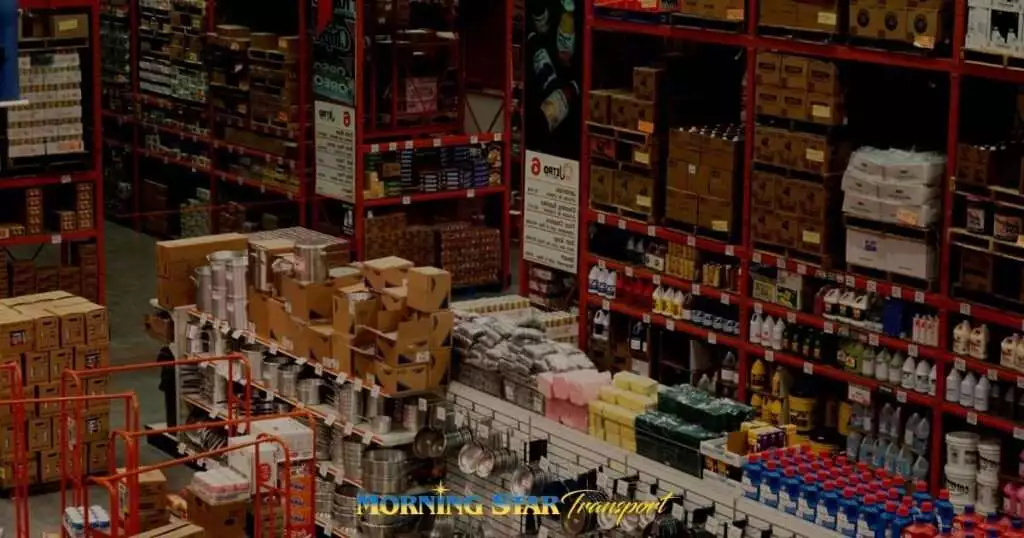 A food-grade warehouse is a structure developed specifically to store perishable items in various climates to protect the quality of the food and adhere to food safety regulations. They follow safe food practices as well as safe warehouse storage protocols
Food processing factories undergo evaluations by organizations such as the Safe Quality Food Institute or ASI Food Safety. They are expected to operate in strict compliance with the laws of the federal government, states, and municipalities in which they reside. These warehouses are where bulk produce shipments are held before they get shipped to stores or customers.
Food Grade Warehouse Requirements
The Food and Drug Administration (FDA) requires registration and annual inspections from all facilities producing, storing, or processing food.
More necessities include a state food handling license, compliance with the Food Safety Modernization Act's (FSMA) regulations, and a PCQI (Preventive Controls Qualified Individual) to manage the business's food safety procedures.
The Food Safety Plan must comply with Good Manufacturing Practices (GMPs) such as:
Methods of cleaning and disinfecting
Regular inspections
Plan for implementing a Hazard Analysis and Critical Control Point
Defense and food security strategies
Management of customer complaints
Pest control
A secure and safe water supply
Policies for Products that do not meet requirements
Clear plastic and glass policies
System for Human Resource Procedures
What Can Disqualify a Warehouse as Food-Grade?
Health and sanitation are the priority in food-grade warehouses. Food storage is divided into three categories:
Refrigerated storage,
Frozen storage
dry storage (cool room temperature)
The following activities are strictly forbidden within a warehouse:
Poor building maintenance, such as weeds, puddles, mold, pest or rodent infestation, mishandled garbage
Cracks or holes in the glass, containers, or frames
Cracks in the ceiling, walls, doors, or foundation
Chemicals such as cleaning supplies and insecticides stored near edible goods
Broken windows, exposed wires, and exposed pipes.
Furthermore, preventative procedures must be in place to avoid storing harmful items. For example, food packaging is highly absorbent and quickly absorbs odors; therefore, when selecting a 3PL, many food companies stock the products already stored there.
The Fundamentals of a Food-Grade Warehouse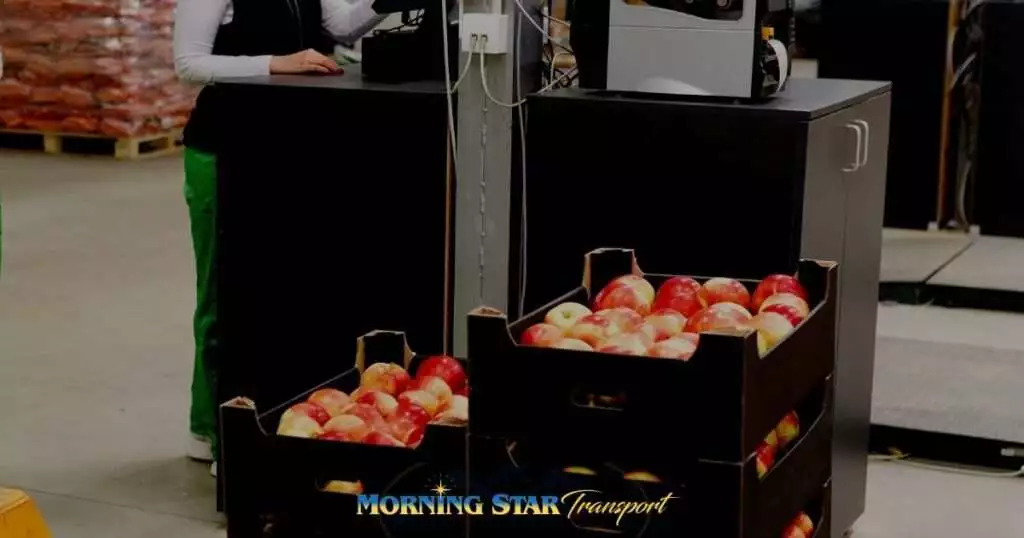 The types of food you store will determine which state and federal regulations apply to your warehouse. Different items pose different risks, necessitating dry, frozen, and refrigerated storage. Since there is such a wide array of risks to consider with food storage, the government enforces several food safety regulations to protect the public's health.
If you're interested in leasing or renting warehouse storage that is food-grade, here are a few factors to keep in mind:
Sanitation and Hygiene
Allergens in food can transfer through cross-contamination, environmental diseases, and sick staff. Therefore, laws on sanitation and hygiene focus on the warehouse and workers to cut down on these hazards. You need to ensure that the environment you're storing your food in is properly sanitized on a regular basis and that employees are encouraged to stay home when they are sick.
On the days employees are working, they need to be held to a higher personal hygiene standard to ensure they are not cross-contaminating the workplace.
Pest Control
Grain and rice are two examples of dry goods that might be particularly vulnerable to pests, although this issue affects many products. To keep things clean, you need a strategy for dealing with indoor and outdoor pests in your warehouse. Protocols for disposal and sanitation regarding contaminated items and prevention of further contamination or infestation should be set in place. Having a reliable pest control specialist you can call when needed is a handy resource.
Procedures for Regulating Temperature
There are regulations pertaining to the storage and preservation of frozen foods. Storage facilities must control humidity and temperature to prevent the formation of mold and mildew, both of which can lead to food rot. Testing for issues in both the environment and the food supply is essential. In addition, all employees should receive comprehensive instruction on corrective measures in the event of an incident. Some warehouses may require dehumidifiers to help avoid having a humid environment that fungus can thrive in.
In addition, temperature-controlled rooms should be closely, frequently monitored, and inspected to ensure produce stays in food-safe temperatures for cold holding.
What to Look For in a Food-Safe Warehouse?
It's essential to consider the bigger picture of the food chain and the specific needs of each item at every stage. Getting high-quality food to people's tables requires a lot of work behind the scenes, including shipping, warehousing, and distribution.
Here are six items to consider about food-grade storage facilities:
1. Centralized Location
Warehouse placement can have a huge impact on the efficiency of the food distribution system. The food's shelf life might be drastically affected, depending on how far it is from its final destination.
Picking the most convenient location for your food storage is crucial for your business. Longer distance transportation puts additional wear and tear on your product, decreases shelf life in the store, and can increase shipping costs. However, food warehousing is vital since it expands the scope of trade to a global level. It allows every neighborhood to have access to a variety of foods.
2. Facility Management
Shipping and distributing food products involve a wide variety of considerations. Finding a suitable site that can handle the logistical burden while still allowing you to achieve your deadlines is essential.
Proper management is a precaution you should take seriously to ensure the quality of your goods. With applicable legislation and standards, an effective management system monitors the products' quality through the facilities and stays alert for any product recalls that may occur. Items that go through the facilities should be tracked to the individual lot and expiration date.
3. Certifications
Legislation governs the food manufacturing and distribution industries. It is vital to ensure all food storage is held to a certified standard that complies with all safety guidelines and regulations to avoid disastrous outcomes. In a case of non-compliance, the company could face: fines, closure, revocation of licensing, legal battles, and the public's health at risk resulting in a community outraged with dangerous business practices. The result of risking people's health in the community can mean bad reviews, loss of clientele, and in extreme cases, protests.
We highly recommend hiring a logistics firm with proven expertise in modern safety standards to help protect the public and your business. Up-to-date certifications are a good starting point for anyone investigating potential storage facilities to do business with.
4. Record of Success for the Business
When choosing a food-grade warehouse, it's essential to research the company's background. Inquire about feedback, suggestions, reviews, and any complaints. Find out what problems they've had to deal with and how they fixed them. All reputable food storage facilities will be up to code, reliable, hold proper up-to-date certifications, keep food stored at the appropriate temperatures, and have a staff that follows all food safety protocols. Getting involved with a warehouse that has poor practices can negatively impact your business in the long run, even if it saves you money in the present moment.
5. Management of Supply Chains
Choosing a food-grade warehouse with a supplier who can manage your entire supply chain if you're storing perishable goods is essential. Having all your distribution needs met by a single provider can help you save money and provide better continuity of care.
6. Structural Considerations
Proper maintenance of a food-grade warehouse is essential for several reasons, including product safety. The physical condition of the storage and distribution facility needs evaluation. If you're renting a warehouse, you should ensure that it gets regular pest inspections, electrical inspections, health inspections, and frequent sanitation.
While touring the facility, keep an eye out for exposed wiring. Improper insulation in temperature-controlled rooms, structural damages, and traces of infestations.
If the structural integrity of the building seems like an insurance liability or poses a higher risk that your stored items could be damaged or ruined, then it is not wise to choose it for storage.
Morning Star Transport, LLC: The Answer to Your Food-Grade Warehouse Problems
Morning Star Transport LLC is a top leader in the storage business and a provider of a full range of third-party logistics services. We offer simplified food-grade dry warehousing storage, food-grade transloading, and temperature-controlled cross-docking in Seattle. For those seeking specific temperature-controlled storage, we can provide references and guidance to ensure you get set up with the best storage for your needs. Contact us directly to see how we can help you!