Warehousing can have far-reaching positive effects on a growing business. Quickly expanding companies may experience the growing pains of realizing they need a better storage solution for their stock. Renting a reliable storage system is the most simple solution. It may be more affordable than you imagine and can do wonders for your shipping efficiency.
If you've been debating if renting space for your stock is worth it, then read on as we discuss, in detail, the top 10 advantages of renting a warehouse.
What Is Warehousing?
Warehousing is the process of storing merchandise in preparation for its eventual distribution. Importers, exporters, carriers, and manufacturers require safe, off-site locations to keep their investments in an interim arrangement before shipping. Warehouses can be any large, purposefully built, clean building with ample space for storing goods.
Storing all your inventory in one place ensures smooth operations and timely delivery to clients. Having everything you need in one centralized location allows you to save time and energy, as well as money.
Advantages of Warehousing Services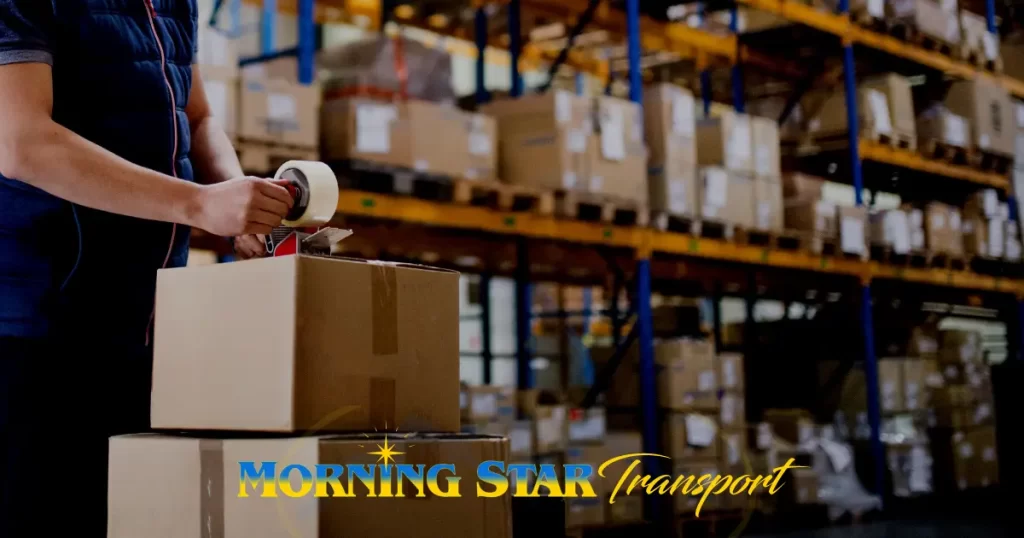 Choosing to invest in contracting out your company's warehouse operations can sometimes be a difficult decision. After all, there are plenty of details to go over before settling on a contract. Warehousing, however, can be a very efficient and effective solution for firms that have outgrown their current storage facilities or are trying to expand to new markets in different geographic areas. Having your warehouse located closer to your product's final destination can save you money on shipping costs.
This article explains why working with a warehousing company is a good investment.
Management of Your Products
Keeping all your inventory at a warehouse can help improve organization and tracking. Oftentimes it also aids in keeping your investments safer and better protected than non-traditional storing options. Having quick, easy access to your stock can smooth the flow and process of picking, packing, and shipping orders. Gain the benefits of streamlined inventory management and quick order fulfillment from one accessible location.
Productivity Improvements
Implementing warehousing services in logistics to manage orders can improve the effectiveness of your organization as a whole. In addition, monitoring your processes over a defined time frame will help you see discrepancies more easily. Because of this, you'll be able to focus on finding and fixing the source of any problem that could arise.
The ratio of output in comparison with the input of a product is how we track productivity. With a streamlined process, you will find it much easier to start putting out significantly larger and more frequent orders.
Quicker Shipping and Delivery
Having the ability to store, pick, pack, and ship from one centralized location can save time, saving you money. This ability to save time on processing allows you to fulfill your orders in a shorter time frame which in turn causes your shipments to be sent out and received at a faster rate. Customers appreciate quick service and will be more likely to engage in more business with you in the future if you can provide expedited services.
Reach Target Clientele
Having a warehouse close to one's customer base is a common practice for many businesses. You will save time and money if your shipping distances are more relative. Meeting your consumers' expectations for quick shipping and hassle-free returns increases your amount of satisfied customers. With happy customers, you will see your business ratings improve and a boost in your orders as people begin to rely on your quick, reliable services. With the time saved using a streamlined warehousing process, you can invest more resources into advertising to draw in even more business.
Long-Term Storage
Excellent and secure long-term storage of goods is another advantage of warehousing services. Ship products as they are sold instead of waiting for a minimum order quantity to be met by switching to just-in-time (JIT) or economic order quantity (EOQ) ordering. As a result, you and your team may spend less time handling incoming goods and more time on other warehouse tasks like order processing and customer support.
Minimize Potential for Harm
Storage facilities provide a safe and secure environment for goods. Losses due to theft, weather damage, poor inventory tracking, and damage from constant handling will reduce significantly by utilizing an organized, streamlined warehousing system.
Warehouses implement several safety precautions to protect your inventory. Standard precautions may include:
Cameras.
Emergency fire sprinklers.
Employed security guard surveillance.
Up-to-code structural safety requirements.
Temperature control (such as hot or cold holding).
Having the property surrounded by restricted gate access.
It would be ideal if you also had your investments insured to receive monetary compensation in case of loss.
Delegation of Duties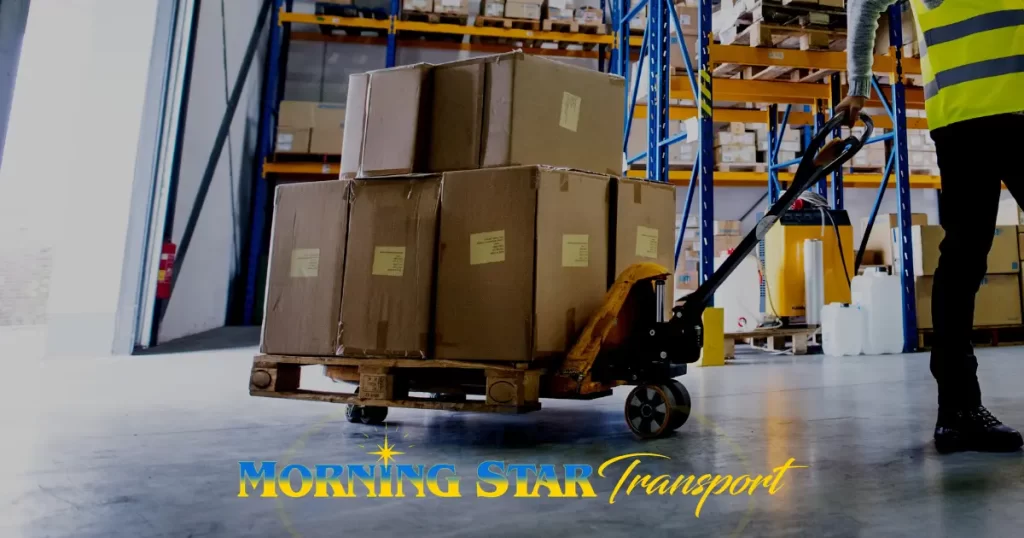 Inventory management is time-consuming and expensive if you attempt to take care of it in-house while also managing your sales, receiving, shipping, and marketing efforts. Having a warehouse can provide a safer and better-structured environment for employees to work. When you keep goods in a warehouse, you can hire warehouse workers and delegate simple tasks to them to help alleviate stress and promote efficiency.
Easy Handling
Most of the time, the machinery in a modern warehouse will be automatic. It is now possible to save money on the expense of handling heavy and bulky commodities by using modern machines to load and unload them. Loading and unloading with mechanical handling reduce the risk of injury and damaged goods. Having a proper organizational setup aids in the smoother handling of inventory.
Maintain Steady Output
A steady supply of merchandise means you can provide a constant supply to consumers, reducing or eliminating the waiting period. By removing the need to worry about where to keep raw materials, warehouses allow factories to keep cranking out products without interruption. This aids the continuous manufacturing of products, so you don't have to wait to restock or get more materials.
Great for Small Businesses
Storage facilities are vital for anyone looking to grow their business. Small companies tend to lack the financial resources to spend on building their own warehouse. If this occurs, they can store raw materials and finished goods in public or privately rented warehouses for a monthly fee. Maintaining a more extensive inventory means you can sell and make more money.
Warehousing Near Tacoma Port
To effectively meet the needs of their clientele and keep them coming back, all online retailers that offer tangible products need a reliable and reasonably priced warehousing strategy.
If you have business near the Tacoma area, need to ship through the Tacoma port, and are looking for a convenient warehouse location, Morning Star LLC has you covered! Proudly serving the greater Seattle area and two of the busiest ports located on the west coast (Seattle port and Tacoma port), Morning Star has warehouses in very convenient locations. Check availability today to ensure you can cut costs on transportation and have top-notch storage that's easily accessible.
Warehouse Inventory Control and Storage
"Warehouse management" refers to overseeing a warehouse's stock of goods and ensuring its timely and accurate storage and distribution to customers.
As warehousing primarily involves the storage of inventory rather than its distribution or transportation, many brick-and-mortar stores, and online merchants find it advantageous to contract out this process. Regarding running a warehouse or providing services, warehouse management software is a must-have.
You may monitor stock and set up reminders when supplies go low or expire. Companies use radio frequency identification (RFID) tags and scanners for inventory management, allowing for real-time tracking and rapid inventory scanning of items once they arrive at the warehouse.
A Warehouse's Primary Role
It is essential to monitor and manage the flow of work-in-progress inventory as it converts into finished goods. To facilitate the expansion of your company, you must establish a reliable procedure for storing your products in the warehouse. Warehouses serve several vital roles to businesses.
Some significant warehouse operations include:
Ensuring well-organized space for goods to be received and stored
Securing and storing perishables at the proper temperatures
Picking and packing items quickly and accurately
Keeping track of the logistics of the warehouse
Keeping perishable items at a safe temperature
Proper storage
Maintaining vigil over warehouse processes to address any discrepancies.
Providing shelter and security for your investments
Providing a safe and comfortable space for employees to work
Having a centralized location to cut back on shipping costs
Is Warehousing Right for Your Business?
Warehousing in the Greater Seattle Area can be an accessible and inexpensive way to improve your supply chain's value and reliability. It provides additional scalability to your shipping procedures and increases income. Morning Star LLC provides top-tier warehousing services and is happy to help you and your business succeed. Contact us to check our availability, and Morning Star Transport LLC will be glad to assist you in getting set up with an efficient, functional, conveniently located warehouse.