Morning Star Transport, as a provider of warehousing services aid in companies' controlled goods flow to consumers. Storage and retrieval technologies have advanced significantly. Warehousing has become more than just keeping goods in a warehouse. In this article, we'll talk about the ancillary services that most warehouses offer.
What is Warehousing?
Warehousing is putting items for sale in a secure warehouse or storage facility. In a warehouse, goods are safe from destruction and theft, and their companies can track their location, arrival date, storage length, and stock level.
Until they can afford warehouse space, a small startup business may store their merchandise in their spare bedroom. A growing company will have to either outsource its logistics to a third party and use its warehouse space to keep its products or start paying for storage space and lease a warehouse themselves.
When customers place an order online, the goods are stored until the purchase is fulfilled and then delivered to the customer. Warehouses sometimes serve as temporary storage facilities and then redistribute stock to physical retail outlets.
Warehouses Types
Many people envision a gloomy, musty, and dingy warehouse when they hear the word. However, these days' warehouses are bustling hubs of activity; they're spotless, well-lit, and vital to the health of our economy.
Here are 6 examples of the wide varieties of warehouses in use today.
Public Warehouse
Warehouse space held by the government and made available to the private sector is known as "public storage." Renting a warehouse like this is a viable option for those looking to store goods for commercial or personal reasons.
In addition, businesses needing temporary storage for their inventory may find public warehouses a cost-effective alternative to other warehouse solutions.
Companies like those in the e-commerce and startup industries often use public warehouses as they are more cost-effective than private ones. However, it's important to remember that public warehouses are typically less high-tech than private or specialized ones. Public warehouses are:
Available to the general public;
Provide startups with a low-cost alternative;
Perfect for short-term operations;
Optimal for temporary storage.
Smart Warehouse
Artificial Intelligence (AI) tools like robots and drones are becoming an increasingly popular choice to automate the warehouse's storage and delivery procedures.
In a Smart warehouse, the AI is responsible for packing, weighing, shipping, and storing the raw materials to fulfill the numerous incoming orders as soon as possible.
As a result, large e-commerce companies have turned to smart warehouses to streamline and improve order fulfillment and inventory management. Smart warehouses provide:
More precise inventory management;
Automatic processes that lessen the need for human intervention and save money;
A boost to the building's security measures;
Reports on how the company is running in its entirety.
Private Warehouse
Another prevalent product storage option is private storage facilities, sometimes known as proprietary warehousing. A private warehouse is not owned by a corporation but rather by a specific division within a corporation.
A private warehouse requires a significant initial expenditure for a company to ensure the facility's safety, the hiring of a facility manager, and the cost of regular maintenance and repairs.
Wholesalers, distributors, and manufacturers frequently employ private warehouses. Private warehouses are more expensive than public ones, but they provide greater flexibility and security for inventory management.
Private warehousing has:
Increased oversight of infrastructure improvements;
Excellent options for businesses that intend to stay in one place for the foreseeable future;
a more impressive setting for conducting business.
Bonded Warehouse
Imported items can be stored in a bonded warehouse until all customs paperwork and fees are settled. Bonded warehouses offer a secure location to store items awaiting customs clearance, which can take considerable time.
In addition, if a company rents government property, the government will want a bond to protect it against loss of profit should the company fail to provide the ordered goods. Bonded warehouses have these perks, which might appeal to importers needing temporary or permanent storage for restricted goods.
Before an item is put in transport from storage to delivery, the company is not liable for any duties;
The facilities' can store a vast array of goods due to their adaptability;
Ideal for corporations and organizations that provide international instruction.
Distribution Centers
The primary function of a distribution center is to rapidly and efficiently move vast volumes of products from suppliers to retailers and vendors. Unlike in a regular warehouse, products in a distribution center constantly move around.
It's common for third-party logistic providers, rather than businesses themselves, to employ fulfillment centers, distinguishing them from distribution centers. Distributed inventory is frequently transferred between points in a supply chain.
Distribution centers are crucial nodes in the supply chain since they facilitate not only the storage and distribution of goods but also the processing of customer orders and the packaging of shipments.
Distributor-facing businesses can typically take advantage of low use costs;
Developed to improve inventory management's overall efficacy;
Savings in product storage costs might be substantial over time.
Consolidated Warehouse
Warehouses that consolidate shipments from multiple suppliers into a single location might save money on transportation costs for the final destination by sending a larger quantity of goods.
The ability to bundle multiple smaller shipments benefits companies without a large stock but need to deliver their wares. The warehouse's problem is that these shipments can only go to one region, potentially stunting a business's expansion.
Inexpensive and time-efficient;
Tenants in warehouses might save money on shipping fees;
Low stock levels are not necessary;
Low-risk projects don't need investment capital.
What Are Warehousing Services?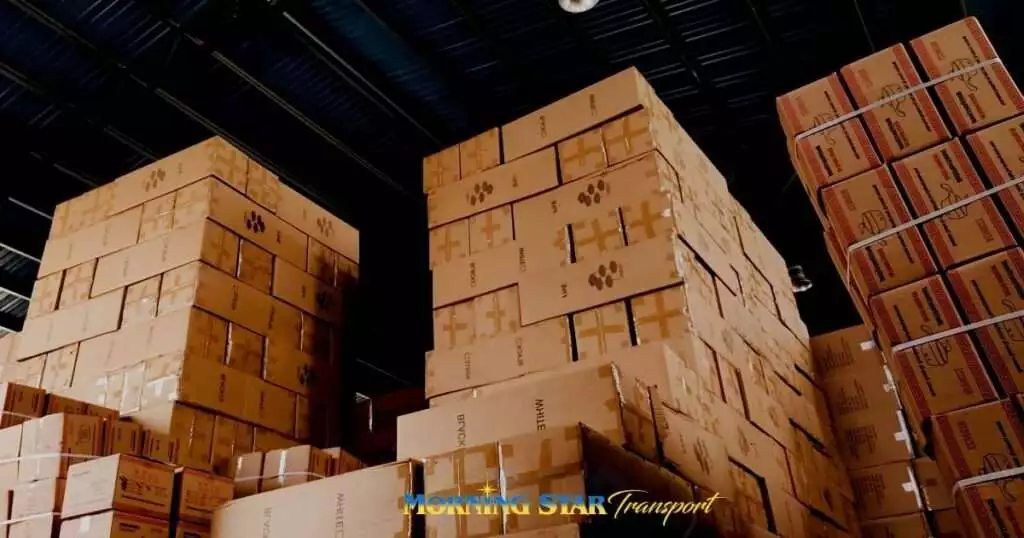 Goods storage and trade rely heavily on warehouse services. One of the challenges of conducting business on a global scale is finding reliable providers of the services you need to streamline your supply chain.
Offering a secure location to store goods until delivery and handling the receiving and dispatching of incoming and outgoing goods are both essential components of a comprehensive warehouse service.
The expert storage services may help your company and its clients in several crucial ways, including saving money and improving customer service.
Warehousing and Storage
Every fulfillment center offers the most basic service of storage. You can keep your supply chain lean and efficient by using tools for demand planning and stock management. That will lessen the amount of money spent on storing and stocking materials and increase productivity. Red Stag Fulfillment uses a cubic-foot storage approach for more precise inventory management.
Select and Pack
The process of picking and packing involves preparing items for shipment by removing them from storage in accordance with a pick list and then packing them. Choosing and packing are essential steps in every fulfillment operation.
Order Processing
Order processing is the process of sending out orders. When a buyer purchases from your store, the transaction details are automatically sent to your 3PL via electronic means. That kicks off the act of picking and packing items. When an order is complete, it is given to a shipping company to deliver to the consumer. That's the last phase of your supply chain.
Shipping
Most fulfillment centers rely on FedEx, UPS, or the United States Postal Service for shipping. However, you can use multiple carriers for your shipments thanks to Linquip's carrier selection options. To help you save money and time, we compare shipping options for each order and select the carrier that offers the best combination of low rates and fast transit times.
Returns Processing
We use the term "reverse logistics" to describe the process of handling returns. You'll need to decide whether or not you want your 3PL to manage reverse logistics or if you'd rather have returns sent back to you directly. Each product returned to Red Stag Fulfillment is examined to determine if it may be restored. In addition, they can provide a snapshot for you to determine a returned item's condition.
Inventory Management
It's not uncommon for 3PLs to offer inventory planning assistance to their customers. After all, they handle warehouses full of merchandise and can advise what works best. However, inventory planning is only one way in which Red Stag Fulfillment contributes to the success of our customers' businesses.
The Importance of Warehousing Services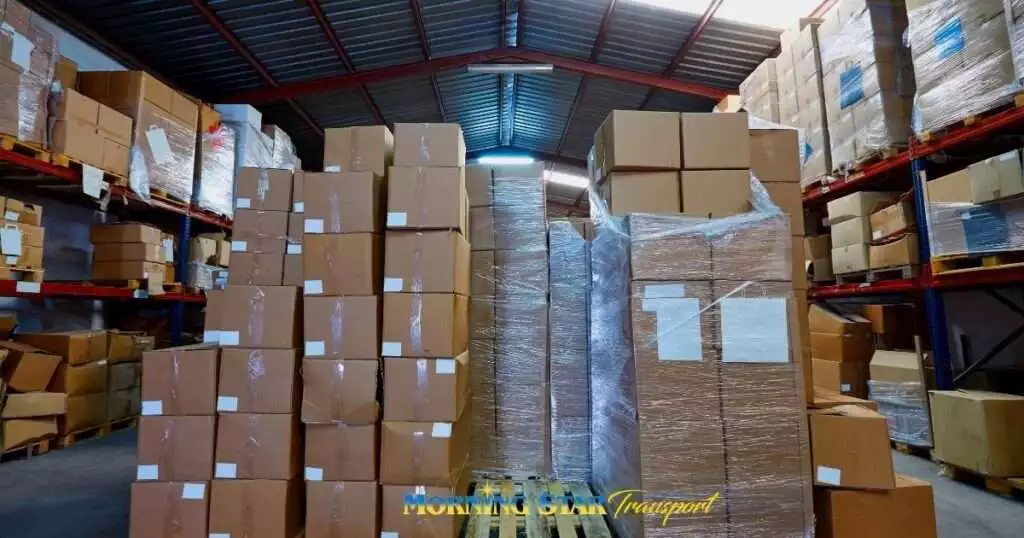 Manufacturing, importing, exporting, and transportation companies all need warehouse space. It may appear as a waste of money initially, but it can actually help you save money and get more done in the long run. A warehouse allows for more efficient stock management and prompt delivery to clients, contributing to increased revenue.
The Warehousing Services We Can Provide for You
Saving money, satisfying customers' needs, and increasing productivity can all result from selecting the best warehouse solution. Regarding optimizing logistics, nobody does it better than Morning Star Transport. Whether you need to temporarily warehouse a few pallets or implement a global warehousing strategy, we are up to the challenge. Please contact us for further details.