You're not alone if uncertain about the steps necessary to ensure safe class 9 hazmat transportation. It's natural to worry about the safety of your property while dealing with the storage of potentially harmful goods.
While certain hazardous chemicals may seem harmless at first glance, they pose serious health risks. Thankfully, it's easier to wrap your head around than it may seem at first glance.
To better illustrate what the "appropriate provider" might include, let's start with the fundamental questions regarding Class 9 Hazmat.
Hazmat Class 9: What Is It?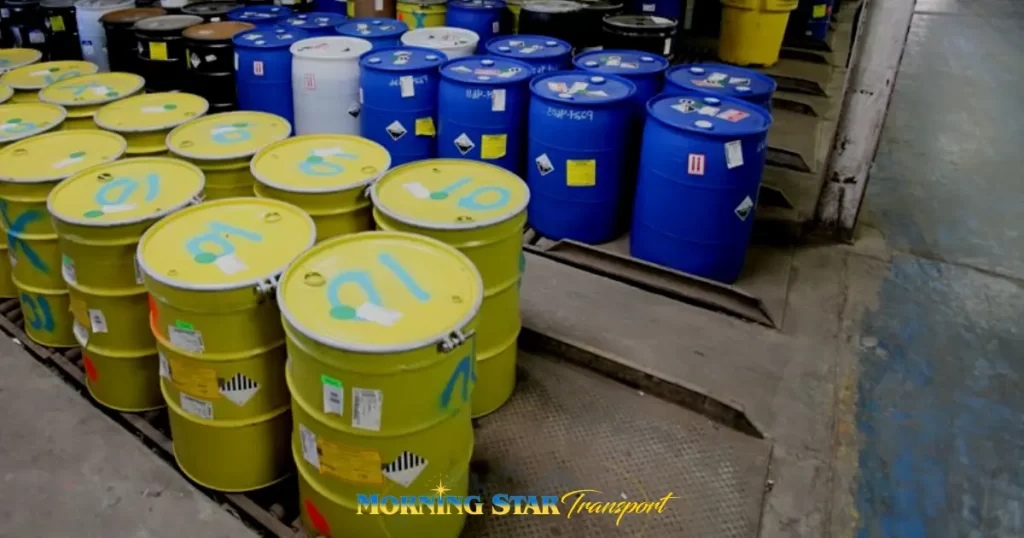 The term "class 9 hazmat" refers to potentially hazardous materials that do not fall into any other categories established by the DOT, such as corrosives, flammables, or explosives.
The first step toward safely shipping hazardous chemicals is awareness of the various hazmat safety laws that enterprises must follow.
Any company dealing with hazardous product shipping should be familiar with the specific standards which offer a crucial framework for safe hazmat shipping through its nine categories of hazardous items.
What Constitutes a Hazardous Material?
A hazardous substance "is any object or agent that has the potential to harm humans, animals, or the environment, either on its own or in connection with other variables," as defined by the Institute of Hazardous Materials Management.
Chemicals and other dangerous compounds fall under this category and pose both physical, and health risks, exposure to the material can cause acute or chronic health effects.
Nine broad categories of hazardous substances exist, each subdivided into subcategories according to the nature of the hazard they pose.
Which Materials Qualify for Class 9?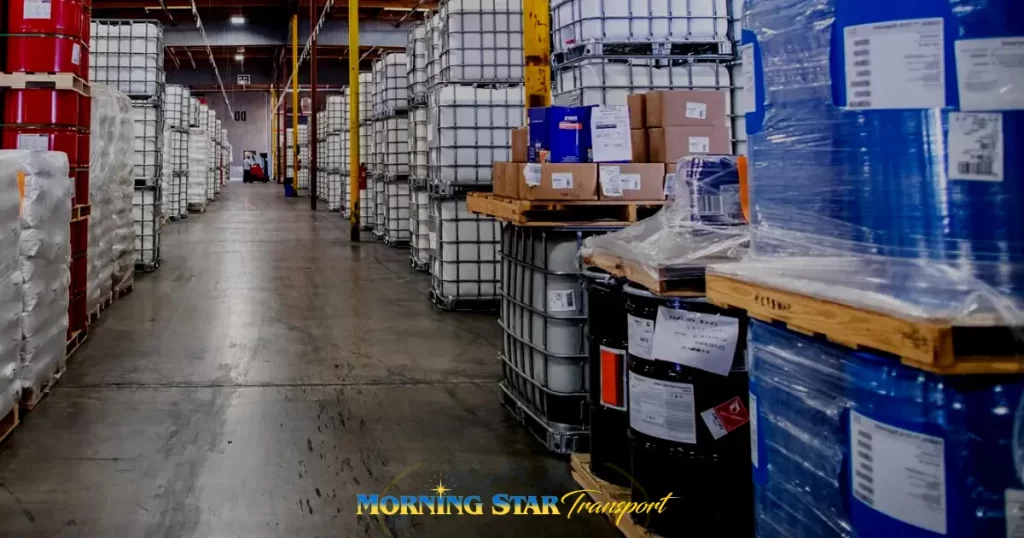 Class 9 materials include substances like these, which pose a grave danger to humans or the environment:
batteries
asbestos
dry ice
loose cotton
first aid kits
certain kinds of fertilizers
battery powered equipment and vehicles
hazardous pollutants
hazardous waste
ingredients that become dangerous when heated
any substance whose use is to induce anesthesia
substances with the potential to contaminate water supplies
These items must be regulated and shipped in a standardized way to ensure the safety of everyone involved in processing, shipping, transporting, and receiving such packages.
What Are the Shipping Requirements for Hazmat Class 9?
Every potentially dangerous bulk package with the correct ID number needs a Class 9 hazardous placard, orange label, or white diamond on all four sides. Class 9 hazardous materials not shipped in bulk must have an identification number displayed on both sides of the box.
In addition, you must use the proper marine pollutant label if you deliver a pollutant to the ocean and the "HOT" tag if you are transporting a material that needs to stay at a high temperature.
Additionally, motor carriers must review the Federal Motor Carrier Safety Regulations. Over the last few years, the government had to implicate major changes to the legislation governing hazardous materials. You must be registered and pay the fee to qualify to ship hazardous materials. All class 9 shippers will undergo random inspections to ensure adherence to policy standards.
Any shipping company or person whose negligence results in death, serious illness, severe injury, or substantial property damage will receive a fine penalty minimum of $481.00 (if it pertains to training) up to the potential maximum amount of $500,000.00.
Which Warehouses Are Responsible for Storing Hazardous Materials?
Hazardous material storage must be within a certified class 9 hazmat warehouse, such as a licensed third-party logistics company.
The certification procedure is extensive and may include numerous government agencies, local fire departments, air quality boards, and other organizations.
Modal Agencies, in addition to Pipeline and Hazardous Materials Safety Administration, have select criteria for storage and shipping.
To complete each procedure, you may need to fill out extensive forms, have lengthy phone and in-person appointments, and should expect random inspections and audits at any given time. Furthermore, red tape is essential to maintaining order and protecting citizens.
Do Hazardous and Non-hazardous Materials Need Separate Storage?
Yes, it is possible to store hazardous and non-hazardous materials in the same facility as long as they follow all appropriate safety data sheets (SDSs) meticulously and adhere to separation standards. If you need storage for these products, inquire with the warehouse if they offer such services.
Is It Possible to Store Many Kinds of Hazardous Materials Together?
Hazardous material zones must be at least 20 feet apart, separated by walls made of safe non-combustible materials or by other means permitted by authorities.
Keeping substances in the same chemical class apart is necessary for some situations. Consider nitric and perchloric acids as examples; they need special storage conditions to keep from reacting with acetic acid and other organic acids. Places that offer dangerous goods storage and shipping employ a certified and trained dangerous goods agent to pack, unpack and inspect all hazardous materials.
Should Class 9 Materials be Labeled?
Domestic travel does not necessitate a Class 9 placard. In contrast, large Class 9 hazardous materials shipments must have a visible identifying number.
You can do this on an orange panel, a white square on point, or a Class 9 placard. In addition, transporting across international borders typically requires a Class 9 placard.
However, to transport an international shipment in part through the United States does not necessitate a Class 9 placard in the United States.
Placement of Warehouses and Safety Measures
Safety is the primary concern when shipping and storing dangerous materials. Hazardous materials could destroy buildings and vehicles and can hurt people, so keeping them in a secure spot and requiring preventative measures are paramount!
Keeping hazardous materials safe in storage can involve a few things:
Placement of Warehouse Traffic
First, companies should never keep dangerous items in close proximity to busy thoroughfares, loading docks, or any high-traffic areas. Undeniably, forklifts and carts moving down the same aisles can potentially cause dangerous accidents. Putting things in the back of the warehouse where there isn't much traffic may slow down pickup, but it will keep the workplace safer and less likely to become accident-prone.
Second, while picking up hazardous materials, it's best to do so in less populated locations.
Lastly, you must label all sides of any dangerous products you plan to ship at the port.
Separated Rooms to Avoid Spills
Hazardous materials will sometimes leak. Leaks are often more dangerous because hazardous liquids or powders may spill or mix without anyone knowing. The best way to avoid the disasters that come with these situations is to design a separate room where spills can be easily isolated and cleaned by a dangerous goods agent.
Hazardous material storage spill rooms serve two primary purposes:
They can be locked so that only authorized people can get in
They act as a "bowl" to catch liquids.
Having separate rooms keeps fluids from hurting other things in storage. Next, ensure the door starts above ground level because you want the room to "trap" any leaking materials. Lastly, it is wise to add a lock to the door so only authorized people can access it.
Managing Access to Authorized Employees
The proper handling of potentially hazardous items requires special attention. Although it may not seem like a big deal, there have been too many cases where warehouse workers have accidentally pierced barrels containing toxic substances with forklifts.
Only authorized employees should access storage facilities containing hazardous chemicals during inter-warehouse transfers. When you have dedicated spaces for storing chemicals and other potentially dangerous items, it ensures both convenience and safety.
Which Characteristics Should Hazardous Material Warehouse Providers Have?
Because of the legal implications and health risks, your company must evaluate third-party logistics companies and other service providers in the chemical logistics industry.
Considerations such as the provider's reliability, the qualifications of key employees, proper certifications, and the logistics of any transportation needed are all part of this assessment.
Work With Morning Star LLC
One thing is sure: storing dangerous materials is not a matter to take lightly. In the end, when storing hazardous items, you should be thinking about two things: developing a plan to prevent accidental spills and a method for deliberately manipulating the commodities.
Morning Star Transport LLC is here in your time of need! We offer some of the safest top-notch storage and transport in the Seattle area. You can reliably depend on Morning Star LLC to ensure you receive all the proper services for your goods and guidance throughout the entire operation, so you're up to speed with all of the processes your items undergo.
Contact us if you have any additional queries concerning safe storage procedures for hazardous items or if you'd want more information on the transportation of such substances.