Transloading services may be the answer if you have ever wished to ship your products switching from port or rail- to conveyance to another place or are looking to reduce transportation costs. Whether auto parts are heading to a dealership, fresh produce to a restaurant, or medical supplies to a pharmacy, on-time delivery in pristine condition is the top priority for suppliers and the businesses they service.
Even though the most cost-effective ways to ship nonperishable goods are by train or ship, employing just one mode of transportation is not always possible when sending products somewhere, whether locally or globally. As a result, ship or rail distribution is not an option for some facilities. This is where transloading services come into play.
Read on to learn more about transloading services and how they might benefit your company.
Importance and Types of Transloading Services
Most of the time, transloading services are mandatory rather than elective because they are necessary to get your products from their origin to their destination. In this section, we will talk about the importance of transloading services and the various types available.
Floor Loaded Transload
Floor-loaded containers are those in which the goods are placed on the container's floor. The term "floor stacking" refers to the practice of stacking goods vertically from the bottom of a shipping container to the top. As a result, shipping your freight on the vehicle's floor can be more cost-effective.
You can save money on shipping pallets if you pack your goods tightly into the container. With floor loading, you can send the same amount of product in a smaller number of shipping containers, which could lead to savings on shipping fees.
Floor-loaded containers, like any other kind of shipment, need careful packing. When shipping a variety of items, the heaviest ones should go at the bottom of the box.
Palletized Transload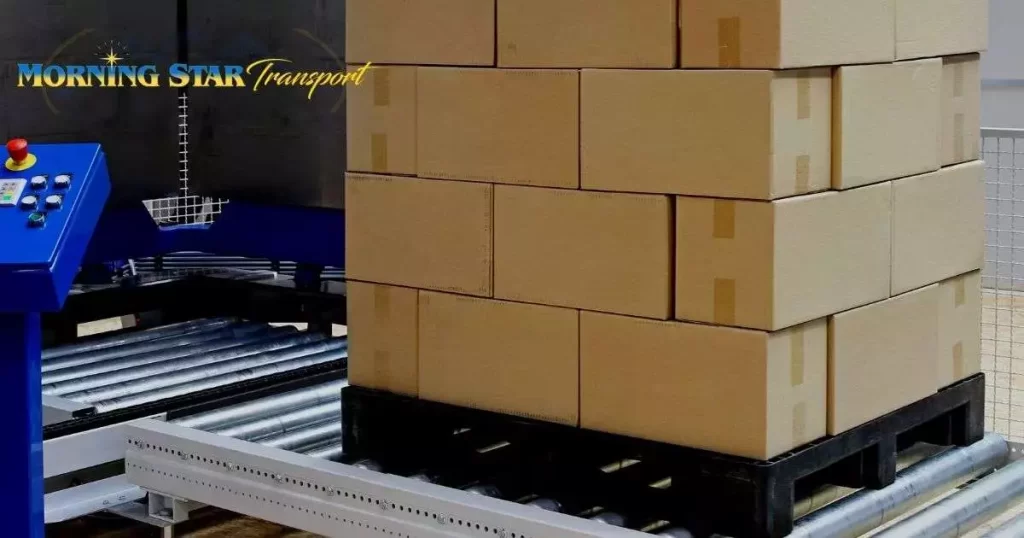 Palletization is the process of stacking various containers or goods on a pallet. It is recommended to use either plastic wrap or metal straps in order to secure the products that are on a pallet. Palletization is a safe method of loading freight because it consolidates multiple smaller boxes into a single large unit stronger than each box alone.
Pallets further safeguard shipments because they keep them off the container floor. Your items won't be safe in the container during the ocean crossing if water gets inside.
Pallets are a convenient storage solution because of their uniform size. Another advantage of using pallets is the convenience of transporting pallets to and from the dock.
Cross Docking
Cross docking is a method of distribution that eliminates the need for storage or warehousing by transporting goods straight from a producer or warehouse to a retailer or retail chain.
The process of cross docking takes place at a distribution docking terminal, which usually has only two dock doors and truck parking spaces. When it comes to the distribution of certain goods, cross docking can speed up the production process.
For example, one area that can benefit from this method is transporting perishable goods that cannot be preserved or require keeping at a specific temperature, such as food. In addition, cross docking can facilitate the efficient and rapid delivery of products that have already been packaged and sorted for a specific customer.
Rework & Reloading
A product's packaging is an area where retailers and wholesalers may have input and make special requests to manufacturers. The purpose of this is to streamline stock tracking and management procedures.
Depending on the circumstances, this may include a little more than affixing a new label to an old package. Reworking describes the procedure that occurs whenever something like this happens.
Management & Consolidation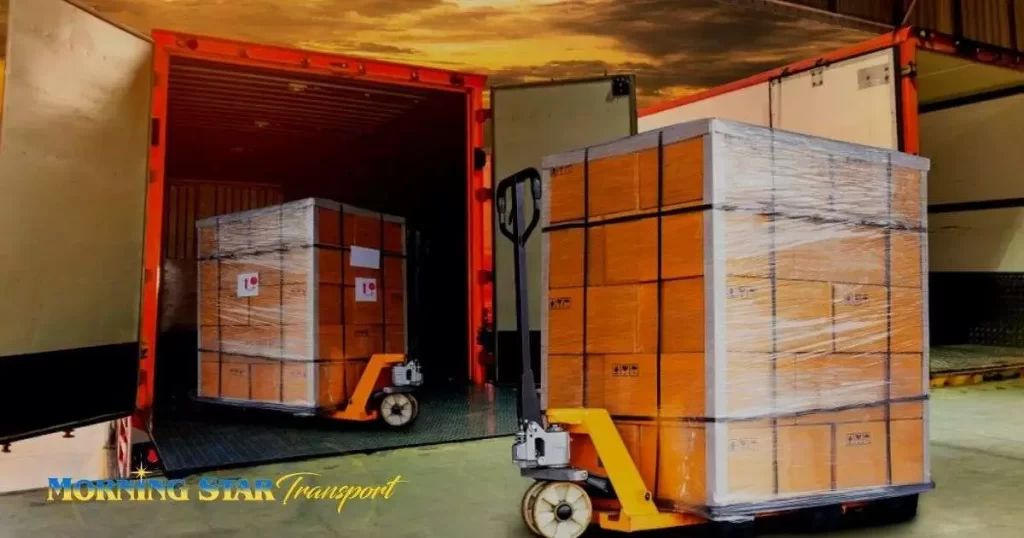 The term "consolidation" describes the process of combining several smaller shipments into a single larger one. Consolidation is risky and complicated, but it saves shippers money and decreases transit time for freight.
In addition, shipments have distinct handling requirements and touchpoints dependent on the amount of freight or parcels, the carriers, and the final destination. However, research shows that consolidation can yield several benefits with careful preparation.
4 Benefits To Why Your Company Should Start Using Transloading Services
There are numerous benefits for a company to use a transloading warehouse to aid in transporting goods and shipments. It's an out-of-the-box approach that the company can seamlessly include into preexisting logistical plans at any time to boost delivery accuracy and efficiency.
Some of the primary benefits are:
It Can Assist You in Expanding Your Market Reach
The amount of your potential customer base is directly proportional to the scope of your company—the greater its size, the greater the potential for financial gain. You'll need to put together a solid logistics strategy to get your products into new markets.
Acquiring new clients necessitates a well-planned expansion strategy. While establishing a new branch office in a foreign country presents its unique set of difficulties, the real challenges may lie in determining the most efficient means of transporting items or goods in the target market.
However, transloading makes this procedure much easier. Suppose you can find reliable business partners in a new market, even on the other side of the world. In that case, you'll have a much easier time getting your products into regular circulation there.
Considering several possible transportation routes makes establishing new supply chains a breeze.
Cost Reductions
The use of transloading services is an efficient and economical method of transporting ocean containers to land. Shippers can save money and resources by selecting the most cost and energy-efficient mode of transport for each leg of a shipment's journey.
Empty shipping containers can be returned to ports after being transloaded, saving on empty shipping container transportation costs. In combination, these factors allow shippers to save much money on transportation.
Second, transloading services at the port can help shippers save money by preventing them from using ocean containers for inland transport. Costs associated with transporting goods via these containers are passed on to consumers in the form of higher shipping rates when used inland.
Efficiency
Transloading reduces the hassle of having to find storage for your goods. It's possible to stockpile products close to the production facility or warehouse or close to the most lucrative clients. You can dispatch shipments to your patrons immediately after receiving orders from these hubs.
Maintain punctuality in shipping and reduce expenses for the benefit of your customers. It is preferable to avoid frequent loading and unloading when transporting fragile, oversized, or liquid materials. Companies that offer transloading services have the resources to transport your shipment to its final destination safely. Spend less money and time with this option.
Effectiveness of the Supply Chain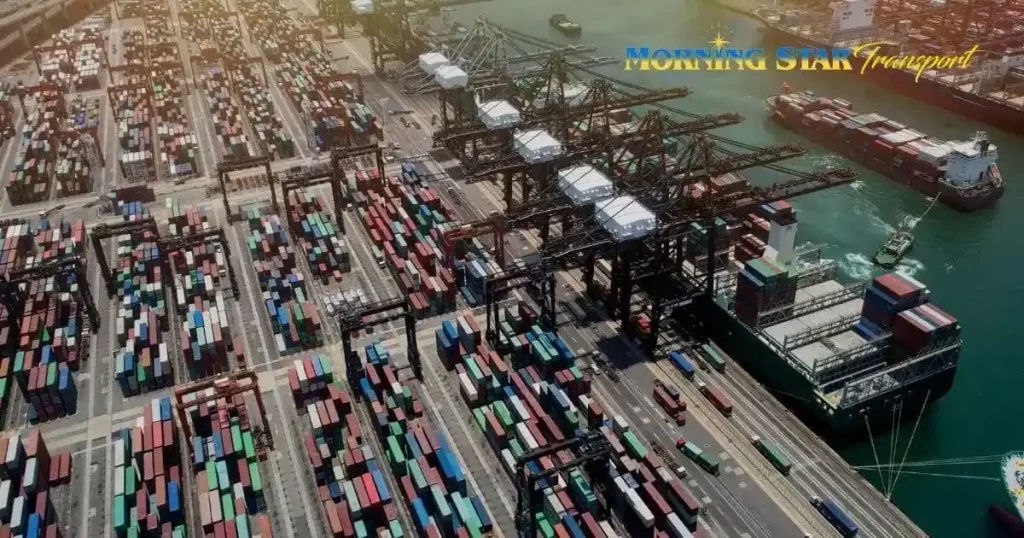 Shipping products from the factory to a central warehouse before sending them out to customers is not always necessary. Once a shipment reaches a port, it can be transloaded and sent on its way. There are monetary and time savings as a result of this.
You can reap these benefits by using transloading centers for shipment sorting and arrangement. As an additional service, a transloading firm can offer shrink wrapping and palletizing to its customers.
Companies that use more than one DC for the same purposes can save money by taking advantage of these services, which also improves the effectiveness of the supply chain.
Transloading Services: Do I Need Them?
By incorporating transloading into your logistics, you will be able to arrange your shipping routes more precisely, and better use your supply chain's resources. You will also be able to do all this while keeping your costs to a minimum and increasing your efficiency.
In addition, you have the ability to select the method of transportation that is most suited to the dimensions and load capacity of your freight since you have the option to consolidate shipments at any stage.
Distributing Your Product to the Customers
Using transloading services in Seattle is the best option if a significant portion of your business involves delivering products to customers in a wide range of locations, both domestically and internationally.
Transloading enables you to broaden your customer base, boost productivity, and streamline shipping processes. Hiring a business with the required experience is the only way to accomplish this.
In addition to transportation logistics, Morning Star Transport offers storage and import/export services. For all of your transloading requirements in Seattle, you can rely on us. We guarantee timely and secure delivery of your products to your customers. Please contact us right away to get a price quote!