Even if it's not something you constantly consider, palletized transport is a crucial part of our society. Pallets are flat and rigid structures used to transport goods and containers across countries or states with varying terrains. When shipping bulky or heavy items overseas, most businesses rely on palletized transport.
There are, although, some exceptions to this rule, such as businesses that either don't need pallets or don't handle a lot of merchandise. Nonetheless, pallets' significance remains undeniable.
So, if you have interest in learning more about palletized freight transport, this article will cover all the bases.
What Is Palletized Shipping?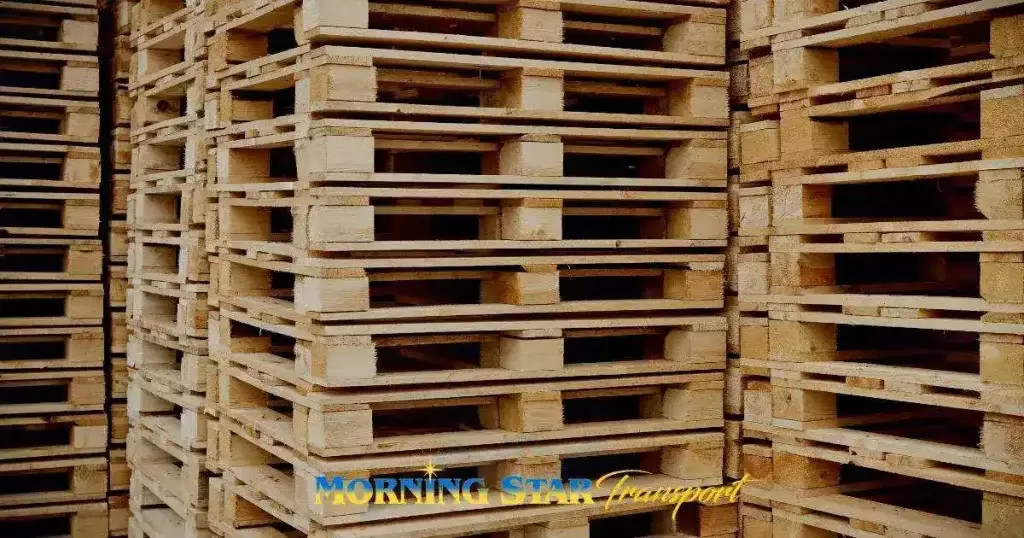 Palletizing goods is part of a logistics process that involves stacking individual items on top of a pallet to make the load more manageable for the handling equipment. Since a pallet is just a flat board surface, the forks of a forklift or pallet jack can pick it up and move it along with the load.
Palletization's goal is to keep products in pristine condition from when they are loaded onto a pallet until they are transferred to the next step in the supply chain or delivered to the end consumer.
The stability of the goods is your primary concern, so selecting the appropriate pallet is crucial. Therefore, the type of material and the exact measurements matter greatly.
The type of pallet you end up picking depends on several factors, including:
The contents of the container;
The machinery used for transporting;
Company's sources of supply;
All the various racking and shelving units in the warehouse.
Why Should You Use a Pallet?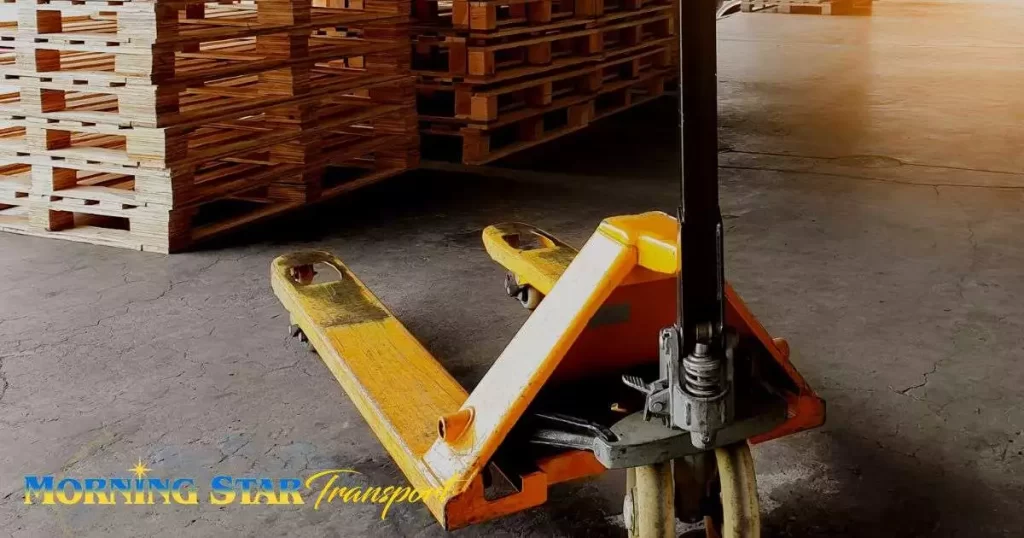 Pallets simplify the packing process and facilitate transport after the shipment has arrived. It is easier to estimate shipping costs and maximize the efficiency of your shipping company if all of the items you need to ship are of the exact dimensions.
Your merchandise will be safe from harm as an additional benefit. You can minimize the damage if you properly secure your goods during transport.
What to Look For in a Pallet
You should choose a reliable and durable pallet variety; wooden and plastic pallets, both new and old, are available for purchase. There are benefits and drawbacks to both possibilities. While new pallets are more attractive and might last longer, recycled pallets have fewer adverse environmental effects and are cheaper.
Plastic pallets tend to be more durable than wood ones but can be up to three times as expensive. Moreover, even though their reduced weight is enticing, the slippery surface makes them less sturdy and more difficult to stack.
However, wooden pallets can hold more weight but can puncture, so it is not wise to use them to transport fragile items. If the fire risk to your shipment is a concern, you should know that wood has a greater chance of ignition.
Pallet Styles
Take a look at some common kinds of warehouse pallets:
Solid deck pallets: their surface is made from a single, solid wood plank. Because of the lack of gaps between the planks, this solution is ideal for stowing and transporting delicate or easily damaged items.
Block pallets: You can make one of these out of wood, plastic, or plywood, and it will stand out because forklifts can drive in from any of the four sides.
Double-winged pallets: feature a layout that gives the impression of wings running alongside the pallets. This is accomplished by extending the top and bottom decks beyond the stringer boards.
Stringer pallets: Stringers, or the planks that run horizontally between the upper and lower decks, support the weight of the pallets below them.
Double-faced pallets: These have decks on both the top and bottom, making the pallet more sturdy and spreading the weight across it more reliably. One can reverse some changes while others cannot.
Palletization Types
Pallet transport companies typically utilize one of four palletization types:
Automated palletization: A machine collects empty containers from the end of the conveyor and stacks them in a predetermined order on the pallet;
Manual palletization: Packages are removed from the assembly line conveyor and stacked onto a pallet by hand. The boxes will be taken off the pallet as needed if the pallet is being loaded for a specific customer;
Robotic palletization: Robots have the versatility to palletize a wide range of package sizes onto a single pallet;
Semi-automated palletization: In automatic palletizing, a worker slides a stack of cartons into place by hand and starts the process by pressing a button.
Methods for Palletizing Packages Correctly to Prevent Damage
Thousands of pallets' worth of goods change hands every year in the modern distribution sector. Since pallets offer a safe means of transporting any product- even the most fragile ones, understanding how companies use them for transport is essential.
These are our three go-to methods for protecting palletized shipments from damage, based on years of experience working.
Packing Your Cargo in Shrink Wrap
Many businesses risk damaged goods and lengthy, costly claims processes because they shrink-wrap their packages improperly. The best practice is to use at least five layers of shrink wrap, preferably in a spiral pattern that moves upwards, for every shipment.
The process of shrink-wrapping maximizes the product's durability and preservation. It's simple to keep track of how many layers of protection you've given your cargo this way.
We speak from personal experience when we say that several shrink-wrapping pallets in a row can become a hypnotic experience. Never lose track of the sequence of layers or the pattern you used to pack your cargo.
Preventing Vibration
At some point in the transportation process, the cargo will experience vibration, ranging from a slight trembling to violent shaking. For many transport companies, cargo is only at risk from catastrophic machine failures.
While transporting your goods, whether by truck, ship, train, or forklift, some vibration is inevitable. Aside from using adequate packaging and padding, the best way to protect your cargo from vibration is to stack it correctly. In many cases, you can prevent vibration-related damage simply by being careful when stacking your cargo.
Pack your heaviest items in the most crucial box and place the pallet on its bottom. As a result, the vibrations that could scratch your shipment wouldn't be able to make it up the pallet.
Bracing and Taking Precautions
Although it may help prevent damage to palletized cargo, bracing the entire container isn't always enough to keep it from shifting. The use of shrink wrap during the palletization process can keep products from shifting around on the pallet.
Yet, as "armor," plastic shrink wrap is flimsy, easily punctured, and inadequate. We advise building a barrier around your cargo before shrink-wrapping it to a pallet.
Of course, you can do this with any old cardboard because it's the easiest. Despite their apparent fragility, these walls' increased strength makes shrink-wrapped cargo more resistant to tears and scrapes while keeping it securely fastened to the pallet.
Choose Morning Star: The Best Pallet Transport Seattle
The use of automated logistics solutions is increasing among businesses. This highlights the significance of careful palletizing even further. In order to keep the goods from toppling over or getting in the way, it is essential that the pallet and shrink wrap be in good working order for fully automated or even partially automated installations.
Morning Star, transport company from Seattle, is a professional logistics hub for transporting pallets, allowing us to cater to our customer's unique needs. The truth is that we offer a comprehensive selection of pallet storage options. When in doubt, please don't be shy about contacting us. A knowledgeable consultant will demonstrate how our services can meet your needs.