Any shipping operation would be useless without a container chassis. Its primary function is to carry freight containers. Therefore, you can expect the wheels and axles of the vehicle you buy to have a maximum load capacity and the chassis you buy to support that specific weight.
A container chassis is a trailer structure to help haul any container. Carrying massive weights doesn't slow it down one bit. Instead, special machinery keeps the wheels turning on a complex supply chain management system.
This blog will detail what container chassis are, how they function, and why they are so helpful.
Chassis for a Container: What Is It?
A container chassis or intermodal chassis is a mobile platform for transporting containers by truck between various locations, such as ports, terminals, and storage facilities. The "chassis" of a vehicle is its steel undercarriage that supports the vehicle's suspension and wheels. The suspension, braking, and lighting systems are part of this.
Technology advancements have allowed for the inclusion of safety features like anti-lock brakes (ABS), weight sensors, LED lighting, and global positioning systems (GPS) in newer models.
Transporting or relocating shipping containers is a breeze with this system. They are crucial to the smooth operation of the transportation system.
The ISO container length does not matter when using a standard chassis to move either a 20′ or 40′ container. However, a tri-axle chassis is ordinarily necessary for carrying 20-foot containers weighing more than 36,000 pounds or 40-foot containers weighing more than 44,000 pounds.
Depending on your needs, a wide variety of container chassis sizes and types are available.
Why Do You Need a Container Chassis?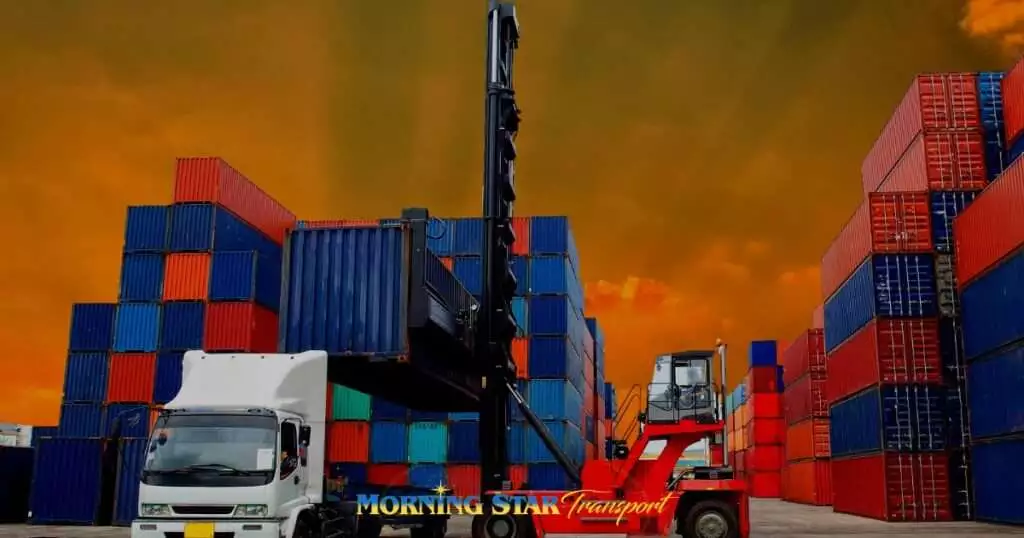 A container chassis provides enhanced mobility and efficiency for wheeled equipment. In addition, the chassis is detachable from the truck, which allows for transporting a wide variety of containers.
Let's go over some scenarios in which a chassis is beneficial:
Quick and safe transport: Cargo containers fasten to the undercarriage. It reduces the number of times containers are moved, making shipping safer.
Long-lasting and durable for transit: Despite being constructed from lightweight materials, they are strong enough to support containers carrying significant weight
It adapts to various shipping specifications: There are different container chassis designs. The solutions available to businesses are varied and can alter to meet their requirements.
Rapid, low-priced, and on-time shipping: Multiple containers can be loaded onto a container chassis simultaneously, speeding up the loading process and reducing labor costs. The package will arrive sooner, and you won't have to pay additional fees associated with late delivery.
Increases customer satisfaction: When you can provide your services quickly, reliably, and securely, customer satisfaction increases. They learn they can rely on your business to deliver their products safely and on time, making them more likely to leave good reviews and suggest your services to others.
However, despite all these benefits, there is still room for things to go wrong occasionally. Unexpected delays can still occur, even though container chassis speed up efficiency. For example, rolling the containers, being stopped in port, or unloading at the wrong port are all potential causes of container delays. Because of this, obtaining a SOC container is highly recommended.
The Most Popular Container Chassis Types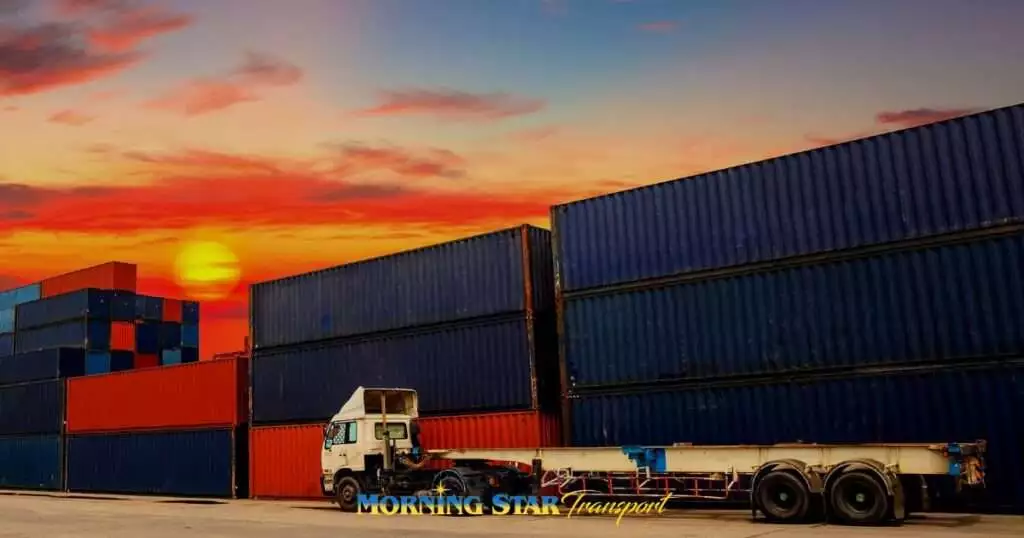 There are typically three distinct chassis options. Each chassis's purpose is to make loading and unloading containers easier. In addition, each chassis can carry several different-sized containers. Look at the chassis in more detail down below:
Extendable Container Chassis
This chassis can expand to accommodate containers of varying lengths, widths, and heights, as the name implies. It functions like a standard chassis but has room for growth in the back. This ability to extend makes it easier to install larger containers.
An extendable container chassis is a right option if transporting containers of varying lengths. Transporting airtight containers from one country or state to another is a breeze with the aid of an extendable chassis.
Common Container Chassis
These container chassis are standard issues and not upgraded in any way—a basic, stationary construction designed to carry and move containers. Companies use overhead cranes for both loading and unloading purposes.
Transportation of 20-foot, 40-foot, and 45-foot containers is possible with a single chassis.
The common container chassis is affordable and easy to operate. External equipment like overhead cranes, however, may cost more than expected. Be sure to consider all extra tools and machinery when budgeting your investment.
Tilt Container Chassis
The ability to tilt the container chassis facilitates quicker and easier unloading. A pivoting mechanism linked to the chassis facilitates loading and unloading.
This chassis is unique because it contains upper and lower frames and the chassis itself. The upper frame can tip upward via a hydraulic system. On top of that, a roller links the upper and lower frames of the chassis together.
Safe and easy loading and unloading are possible once the chassis is in place. This one is more expensive than the rest because of its unique design. However, It's the best option if you're shipping non-fragile items in bulk that can be more efficiently unloaded by dumping the contents out.
Other Chassis Types for Shipping Containers
There are various chassis types on the market, and choosing the most optimal one will depend on your transportation needs and, of course, the size of the container. Let's explore some of the other chassis options:
Type of Chassis in Terms of Size
Rugged 20-foot-long chassis for containers;
Chassis for containers ranging in length from 40 to 45 feet;
Chassis sizes for domestic containers range from 48 feet to 53 feet.
Use-Specific Chassis Designs
Generator chassis;
Universal Model Chassis;
Flatbed chassis;
Tank chassis.
Classification of Chassis Characteristics and Construction
Extendable chassis;
Canadian Chassis;
Heavy-duty chassis;
Gooseneck chassis;
Rear B-train chassis;
Straight frame chassis;
Lightweight chassis;
Combo chassis.
How to Choose the Right Container Chassis?
By now, you should have a general grasp of the different container chassis options and their variations. But in addition to that, you'll need to figure out which chassis is best for your specific needs. Companies have many options to pick from depending on what they need to run efficiently and cost-effectively.
Choosing a chassis for your containers will facilitate a trouble-free loading and unloading procedure. In addition, you'll end up with a monetary windfall as a bonus. Here are some things to consider:
Specifications and Application: Common container chassis is the best option if you're shipping containers solely. Alternatively, a flatbed container chassis trailer is a good choice if you transport both containers and non-containerized items. Tilt chassis vehicles are convenient when you need to dump products in specific locations. Lastly, Extendable chassis will be the most efficient if you frequently ship varying-size loads.
Necessary Spendings: Consider the container's requirements and capabilities when deciding on a chassis. Common container chassis tend to cost less than those made for specialty vehicles.
Maximum axle count/load capacity: The chassis can have any number of axles so that you can tailor it to the specifics of your load. Remember that the load capacity increases with the number of axles. The optimum option for daily use is a two or three-axle chassis.
The Suitable Chassis Service for Your Company
Would adding a chassis trailer to a customized shipping container make it more convenient for your upcoming order? If you need help figuring out whether or not this approach to lifting and carrying your container is suitable for your intended use or desired location, please let Morning Star Transport LLC help you. We offer different-sized fleets for all your safe container shipment needs! Contact us today so we can guide you to the correct chassis service for your business!